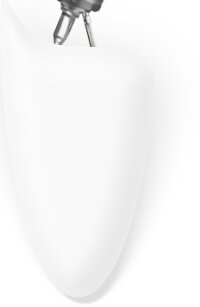 HRP-3P
Humanoid Robotics Projects 3



Country: Japan

Manufacturer: AIST

Year: 2006

Height: 5ft (154cm)

Weight: 127lbs (58kg)

Degrees of Freedom: 30

The HRP was initially developed as part of a five-year program launched by the Ministry of Economy, Trade and Industry (METI) in 1998, under the project leader, Mr. Hirochika Inoue, Professor of Tokyo University. The project goal was a first-generation robot that could work in human environments and use human tools. At least three different prototype HRP?s were created before the project was completed in 2003: the HRP-1S, HRP-2P, and the HRP-2. General Robotix picked up where METI left off and has commercialized the HRP series with the further developed HRP-3 model expected to go on sale in 2006.
Posted December 20th 2006 11:01AM
Is it for sale yet? Because I was pretty exited about this one.
Please Login or Register to post a comment