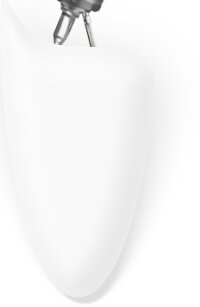 Arne and Arnea




Country: Russia

Manufacturer: New Era

Year: 2003

Height: 4ft (123cm)

Weight: 134lbs (61kg)

Webpage Info

The students of St. Petersburg State Polytechnical University in collaboration with New Era, a Russian company founded in 1993 from the ashes of Era, a Soviet-era enterprise that manufactured and repaired electrical equipment for the ships of the Baltic Fleet, created Russia?s first humanoid robots: Arne and Arnea. They debuted in 2003 and came in 11th place in the RoboCup held in Padua, Italy, that year. Arne and Arnea are male and female, respectively, though mechanically identical their gender is designated by color, Arne is blue and Arnea is red. They are capable of walking independently and avoiding obstacles, distinguishing and remembering objects and colors, and can follow up to 40 separate commands, they are also capable of speaking in a synthesized robot voice.
?
Please Login or Register to post a comment