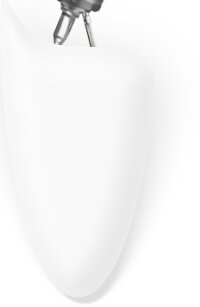 Mahru II
Network Based Humanoid II



Country: Korea

Manufacturer: KIST

Year: 2006



Through a joint venture between the Korea Institute of Science and Technology (KIST) and Samsung Electronics, Mahru II was developed in late 2006. Improving on the technology of the original Mahru built only one year before, this Mahru II is capable of voice, face, obstacle, and moving object recognition, all of which is processed remotely through an external computer via a wireless network.
The robot has good balance and can bow to greet people, or dance around to entertain them. It can walk forward, backward, and sideways, or turn to the left or right while following around a moving object.
The KIST research team aims to develop humanoids that learn tasks themselves and share them through the network by the year 2009.
Please Login or Register to post a comment