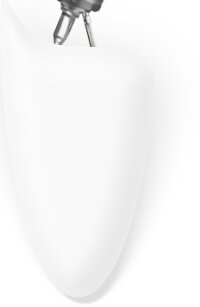 RoboCarp




Country: UK

Manufacturer: University of Essex

Year: 2005

The University of Essex in the U.K. developed 3 self-guided autonomous robot fish that use artificial intelligence and built-in sensors to avoid obstacles and respond to environmental changes.
The fish is nearly one and a half feet long and can travel at a maximum speed of 20in (50cm) per second. Its battery lasts for up to five hours, though the scientists hope to one day program it to search for and access a recharging station when it runs low.
Robot fish technology may someday be used for seabed exploration, detecting leaks in oil pipelines, mine countermeasures, and improving the performance of underwater vehicles.
The robot fish debuted in the London Aquarium in October 2005.

Please Login or Register to post a comment