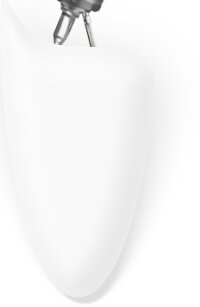 KHR-3
HUBO - Humanoid Robot



Country: Korea

Manufacturer: KAIST

Year: 2005

Height: 4ft (120cm)

Weight: 121lbs (55kg)

Degrees of Freedom: 41

Webpage Info

The Korea Advanced Institute of Science and Technology (KAIST), led by professor Oh Jun-ho, researched and developed HUBO in the relatively short time of only five years. Research began in 2000 and the fist prototype KHR-1 was developed without a head or arms by 2003, followed by KHR-2 in 2004. HUBO, debuted in January of 2005 with voice recognition and synthesis faculties, as well as sophisticated vision in which its two eyes move independently of one another.
At the 2005 Asia-Pacific Economic Cooperation (APEC) convention a HUBO robot with Albert Einstein?s head stole the show and demonstrated KAIST?s advanced synthetic skin technology.
HUBO
Posted August 24th 2006 6:57PM
This robot will soon be driving a Segway, its makers say.
Please Login or Register to post a comment